Pure Cycle
Pure Cycle is originally manufactured by P&W, energy division of UTC Technologies. Hot Earth handles the Remote Monitoring System of the Pure Cycle available around the globe.

Pure Cycle 280kW Binary ORC
With 4 Pure Cycle connected in modular, we can build 1MW site.
・Application: Geothermal and waste heat
・Size: W:230cm D:580cm H:350cm
・Weight: 12,500kg
・Hot water: 10.5 liter/sec @150℃ / Cold water: 65 liter/sec@30℃
Performance Chart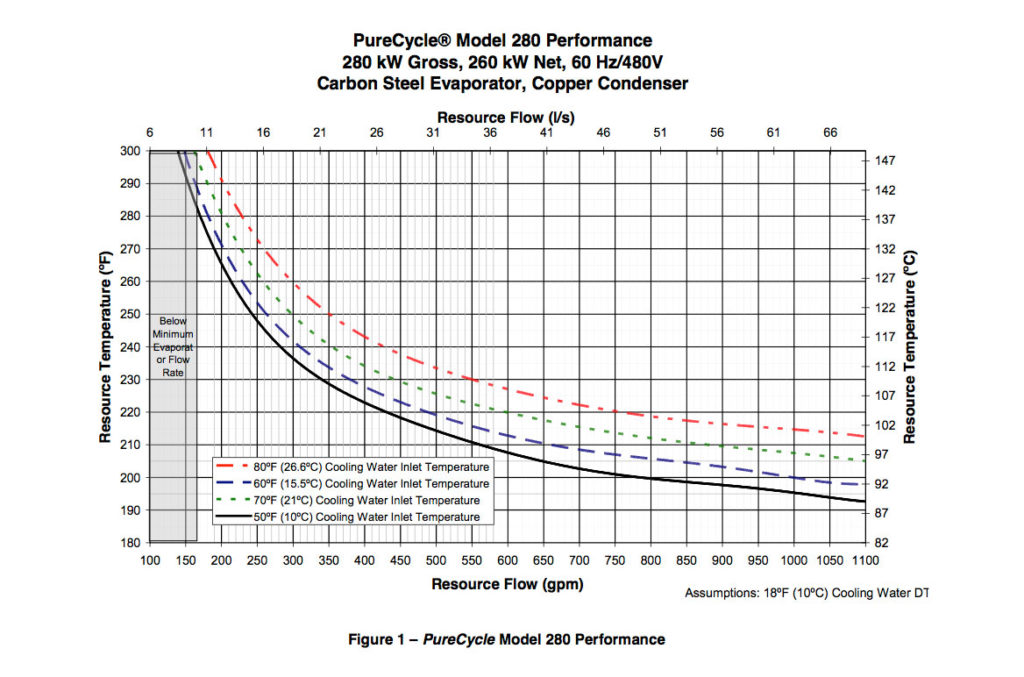 Pure Cycle in the world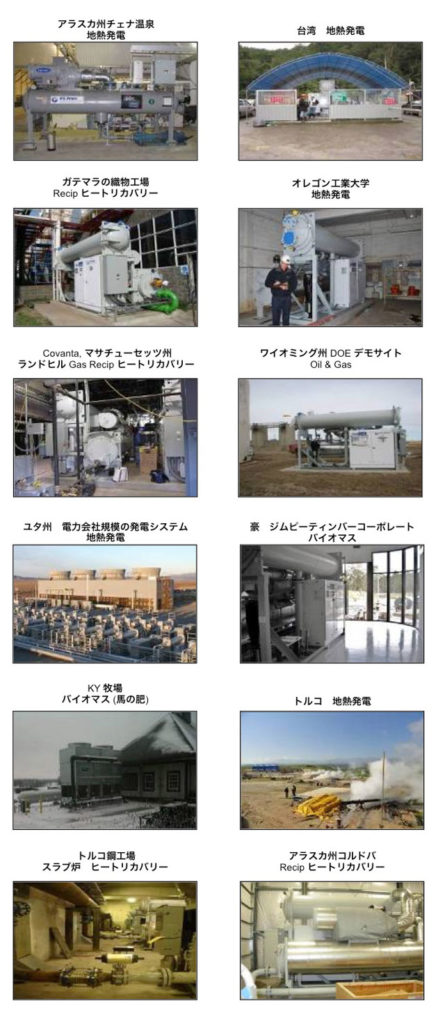 ・ More than 80 unit. Accumurated run time is more than 800,000 hours (2012), 98%+.